Plumbing Repiping Service in Central Florida
The piping used in plumbing has undergone many transformations over the years. The changes have upgraded so much that if you have a home with old lead pipes or other pure metal ones, you might feel like you are living in some period just past the Stone Age.
During the 1980s and 1990s, a newer type of pipe emerged: Polybutylene Piping.
In most cases, this is the type of piping material you will find if you explore the piping in your current home. It is also the material used in most of Orlando's city water pipe system, and if you have it in your home, it could be causing problems in your plumbing system.
Copper used in Orlando in the 80's & 90's was a thin Wall copper called "M" Copper tubing. "M" Copper is cost effective, Yet least resilient.   Costing the plumbing contractor back in those days next to nothing vs. "K" & "L" Copper Tubing. "K" copper is the thickest "L" copper would be mid-grade and ideal.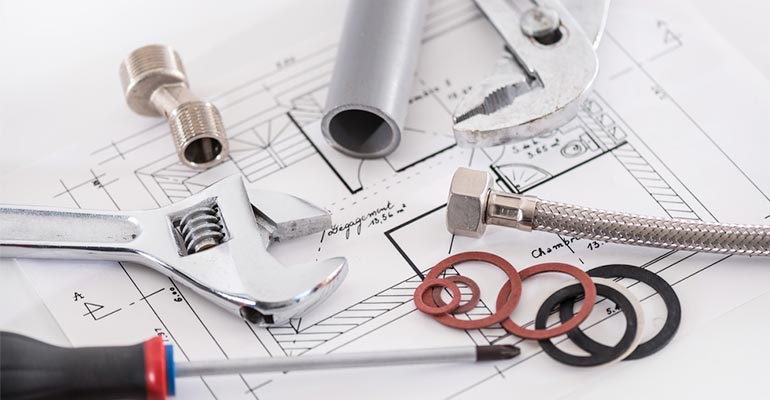 There is an epidemic of proportions in central Florida plumbing systems due to hard water, lighting (creating electrolysis) thus, eating through the copper with many reoccurring "pin hole leaks" if one has copper and polybutylene call Water House Plumbing for a free Re-Pipe estimate.
Type M Copper Pipe: Copper pipe type M wall is thinner than both type K and L copper. Sold in both rigid and flexible forms, Type M is used most commonly for domestic water service and vacuum systems. It can be used with sweat, compression, and flare fittings. Type M tubing is favored for residential work for its relatively low price; a thinner wall means less copper and thus a lower price. Type M copper is not allowed by plumbing codes in all areas and applications. Always check with the local building authority for restrictions on its use.
Should I Invest in Repiping?
Your pipes may have copper fittings, as most piping from this era does. Unfortunately, it is often difficult to determine if this copper extends to the pipes themselves. Regardless of this, polybutylene pipes that were installed longer than ten years ago may be hiding deterioration that you can't see.
These pipes tend to deteriorate from the inside out. The outside structure may appear whole, while the inside can be ready to cause a complete breakdown of your plumbing system. This damage is only discovered by having an experienced Certified Master Plumber examine your system—or it can be discovered once it fails to perform as needed.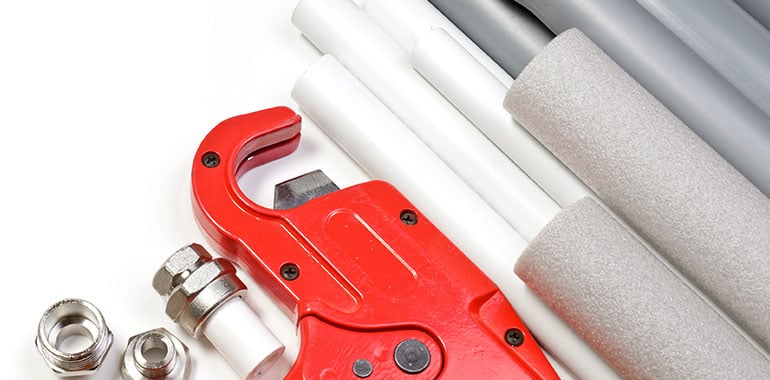 If you need help determining whether or not you have polybutylene pipes, contact us now!
We can help you decide whether repiping is the right decision for you.
The Benefits of Plumbing Repiping
Having an experienced Orlando plumbing repiping company come in to inspect your piping and possibly do a copper repiping could save you hundreds of dollars and huge frustration.
Don't be fooled by imitators. Your home is our home and your home matters! When you choose Water House plumbing you get pride and unmatched experience. Satisfaction is Guaranteed!
Piping is a lot like a car in one major way: Once it starts breaking down, a snowball effect takes place. For example, the pipes have been aging on the inside, slowly breaking down and getting thinner. This aging doesn't occur in just one pipe, it occurs in all of them.
A small leak may first appear as one pipe becomes weakened, and before you know it, more leaks and breaks are occurring on a regular basis. Your piping system collapses and you are left with no water, a flooded home or business, and a major plumbing bill that you are most likely not prepared for financially.
Catching this breakdown in advance allows for you to prepare financially. Getting your home repiped now will be less expensive than dealing with the results of waiting until a disaster occurs. Water House Plumbing understands the kind of plumbing situation you are facing. We have worked in the Central Florida area long enough to know how long pipes last, and how to check for deterioration without waiting for an emergency.
Contact us today with any questions you may have. We will be glad to discuss your concerns and help you decide what is best for you and your family. 
Call us at 407-415-9304